Plaster is made of lime, water, & sand. Sometimes gypsum is used instead of lime. It is used for coating walls, columns, beams, ceilings.
Plaster is used to protect the surface and enhance the aesthetics of a structure. Different types of paint can be applied on plastered surfaces.
In this article, we will talk about different types of plaster finishes.
Smooth cast finish
Sand faced finish
Rough cast finish or spatter dash finish
Pebble dash or dry dash finish
Depeter finish
Scrapped finished, and
Textured finish
1. Smooth Cast Finish
In this type of plaster finish, a smooth and levelled plastered surface is obtained. Normally 1 part cement and 3 parts of fine sand is taken to prepare the mortar. Water is added as per requirement.
Wooden float is used to provide the final finish. Steel float also used but the main problem with steel float is that it gives a super smooth surface, which may develop cracks under exposure to atmospheric conditions.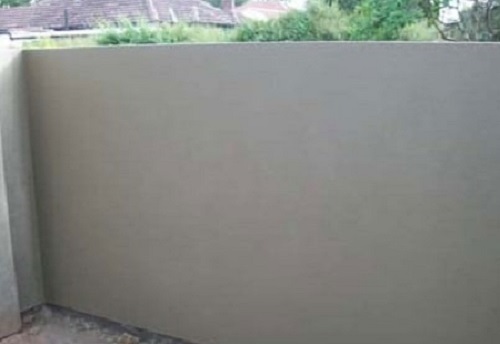 2. Sand Faced Finish
Sand faced finish is when the plastering is done in two coats. It required skilled mason to give sand faced finish.
For the first coat of plaster, the cement-sand ratio is taken as 1:4. The thickness of the first coat is 12 mm. Zig-zag lines are provided on the surface of the first coat. These lines are provided so that a smooth surface can hold a freshly applied coat of mortar. The curing period is 7 days for the first coat of mortar.
After the curing period is complete, second coat is applied, The thickness of second coat is kept 8 mm. Cement-sand ratio for the second coat is taken as 1:1. The second coat or final coat is then finished with clean & washed sand of uniform size, by rubbing it on the plaster surface. This procedure results in having sand particles on the external surface of plaster.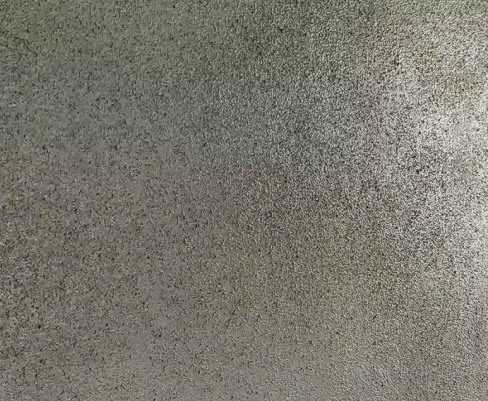 3. Rough cast finish or spatter dash finish
In rough cast plaster finish, mortar consist of coarse aggregate. Mortar consists of cement, sand, and coarse aggregates in the ratio of 1:1.5:3, respectively.
The mortar which is used as a plastering material is dashed against the plastered surface using is a large trowel. Then, Plastered surface is roughly finished by the means of a wooden float. Rough cast plaster finish is normally used for external renderings. Rough cast finish is waterproof, durable and a crack-resistant type of finish.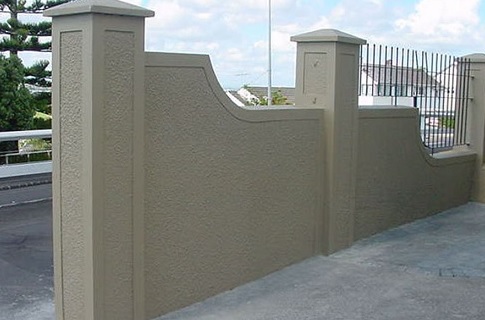 4. Pebble dash or dry dash finish
The last coat of pebble dash finish or dry dash finishes a thickness of 12mm. The mortar is same as the mortar utilized for smooth cast finish, in the proportion 1:3. Stones of size 10 mm to 20 mm are dashed against the surface of fresh plaster.
The stones are gently squeezed into the mortar utilizing a wooden float. This kind of Plaster finish ordinarily utilized for decorative purposes.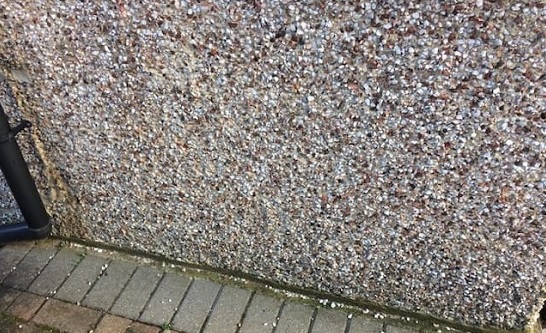 5. Depeter finish
This type of plaster finish is like a pebble dash finish. A 12mm coat is applied and while the mortar is still wet, small pieces of gravel or flint are pressed with a hand on the surface of the plaster. To got different and beautiful patterns, flints of various colors are utilized like the pebble dash finish, depeter finish is likewise a decorative kind of plaster finish.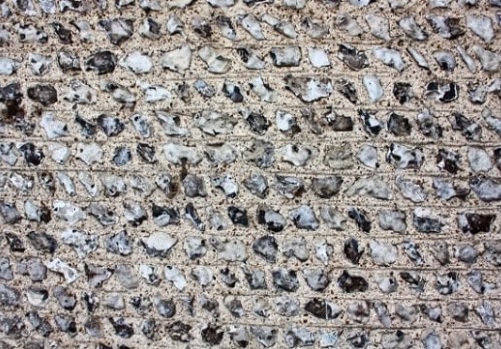 6. Scrapped Finish
The thickness coat of scrapped finish ranges from 6 mm to 12 mm. After the coat is stiffened, the surface is scrapped in various patterns, which are 3 mm deep. Different tools such as steel straight edges or old saw blades are utilized for scrapping the plastered surface. Scrapped surfaces are normally less liable to cracks.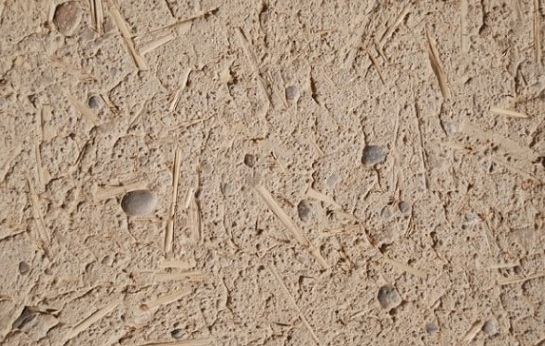 7. Textured Finish
Textured finishes are normally utilized with stucco plastering. Various textures, as well as different ornamental patterns, are created on the surface of plaster. The textures and patterns are created using some special tools and also skilled manpower is needed to execute the work.